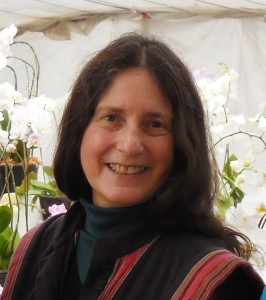 Carol Fisher Sorgenfrei (Playwright)
She is Professor Emerita of Theatre, UCLA. She was recently a Research Fellow at the International Research Institute in Interweaving Performance Cultures at the Free University, Berlin, Germany, where she researched the work of Japanese dancer Itō Michio. In 2014, she was honored by the Association for Asian Performance as one of the Founding Mothers of Asian Theatre Studies. She is a specialist in Japanese theatre and intercultural performance as well as a playwright, translator and director. PhD, University of California, Santa Barbara. Trained in kabuki performance (Leonard C. Pronko) and noh (Matsui Akira).
Author of sixteen plays including the multiple award-winning Medea: A Noh Cycle Based on the Greek Myth, the kabuki-flamenco Blood Wine, Blood Wedding, and A Wilderness of Monkeys (a revenge-comedy "sequel" to The Merchant of Venice). Co-adapter with Israeli director Zvika Serper of the internationally acclaimed Japanese-Israeli fusion play The Dybbuk/Between Two Worlds. Her most recent play is Ghost Light, a contemporary fusion of Macbeth and the kabuki Yotsuya Ghost Tales.
Director of forty stage productions (USA, Japan and India). Associate Editor of Asian Theatre Journal and of Theatre Journal, Contributing Editor to Theatre Research International, and Editor of the Association for Asian Performance Newsletter.
Books include Unspeakable Acts: The Avant-Garde Theatre of Terayama Shūji and Postwar Japan (University of Hawaii, 2005) and the co-authored Theatre Histories: An Introduction (Routledge, third edition forthcoming, 2016).   About 30 articles, reviews and translations published in journals and books including Asian Theatre Journal, Theatre Research International, Theatre Survey, Theatre Journal, Contemporary Theatre Review, TDR (The Drama Review), Modern Drama, Half a Century of Japanese Theatre, etc. Over 100 papers, presentations and keynotes at conferences and universities around the world.
---
---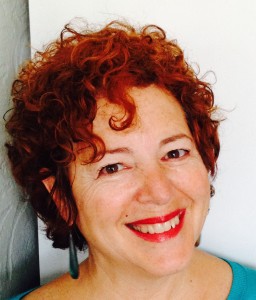 Penny Bergman (Producer/Director)
Winner of two EMMY Awards (thirteen nominations) for LIVE FROM LINCOLN CENTER and ALL MY CHILDREN. Nominated for nine Director's Guild of America Awards.
Producing Artistic Director, La Luna Productions:  Currently producing and directing GHOST LIGHT by Carol Fisher Sorgenfrei. SAKURA and HANA – LEGENDS OF THE BANDIT PRINCESS by Kikue Tashiro. National and International SAKURA tours: Circle Rep/NYC, Dallas International Theatre Festival, TheatreLab Houston, University of Missouri-St. Louis, Muhlenberg College, University of Hawaii-Manoa, Holualoa Center for Arts and Culture, Chaminade University. Edinburgh Fringe Festival: 5 Stars Reviews THE SCOTSMAN).  HOT FLASHES Meets LAUGH LINES, in Development.
Recent Directing assignments: Art, Museum, When Shakespeare's Ladies Meet, The 39 Steps, Moonlight and Magnolias.  Writer/Director/Producer: The Honolulu Boy Choir, The Incredible Instant Theater Improvisation Ensemble, Strangers In Paradise, Live Wires.
DGA First AD/Television Stage Manager for ABC, NBC, BRAVO, Comedy Central. All My Children, Live From Lincoln Center, Museum Of The Moving Image Salutes to Steven Spielberg, Martin Scorsese, Goldie Hawn, Dustin Hoffman, Clint Eastwood and Will Smith. NBC's Christmas in Rockefeller Center, Comedy Central's Dave Attell Uncensored.
Writer/Producer: KITV – ABC Affiliate, Honolulu, Oceanic Cable television.
Editor, books on stage combat and fight direction: B.H. Barry Fights For Shakespeare and B.H. Barry Fights For Everyone.
MFA, University of Hawai'i with Kabuki Training from Japan National Living Treasure Nakamura Matagoro; studied with Onoe Kikunobu, 2015 U.S. National Endowment for the Arts National Heritage Fellow, and Kabuki dramaturgy with noted scholar, Dr. James R. Brandon.
Appeared in Kabuki-Hawaii English language Kabuki productions CHUSHINGURA (THE FORTY SEVEN SAMURAI) as Oboshi Rikiya and KANJINCHO (THE SUBSCRIPTION LIST) as General Yoshitsune.   Other favorite acting roles include Mrs. Jean MacArthur in Nihon no Sengo (NHK), Mrs. Ikeda in Legend of Plumeria/ Purumeria No Densetsu (Toho Company), Mrs. Whitesall in Bakamatsu Miraijin (NHK) and featured cast member of Public Works Improvisation ensemble.
---
---